Not very interesting...but here you go...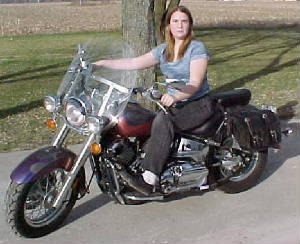 The above picture was taken on Saturday, February 12, 2005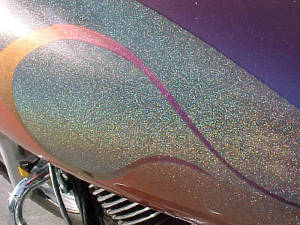 This picture better illustrates the custom paint on my bike. The base coat is color shifting metalflake - the flames are a one of that will never be duplicated again. It was created mixing different chameleon paints and pearlescent beads. The flames shift from purple, red, blue, green, gold, rootbeer and all points in between. I have not been successful trying to capture the paint on camera; however, this extreme closeup of the tank shows what the eye can see and the camera can't.